Hello,
I want to add a custom video privacy that adds certain restriction (privacy) to the video. According to the documentation it can be added using videoPrivacyManager.addConstant(5, 'Friends only').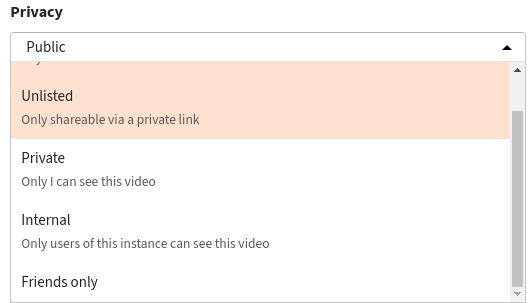 I have also added one in the screenshot. So, I want to add restriction (rules) to the video if a user selects « Friends only » from the dropdown. i.e. only limit to certain users.
How can it be achievable?