Hi,
I am a happy user of Peertube.
Recently I've noticed high memory use on my instance (v4.3.1, was the same on v4.3.0, haven't checked on 3.*): the node process eats up about 13 GB, with ~185 MB resident, whereas the FAQ says that 500 MB should be enough.
The instance is a FreeBSD 12.3 VM (jail) running node 18.7.0 accessible at peertube.eu.org.
How can I check where this memory usage is coming from? Does anyone see similar figures?
I don't host many videos (only a few personal videos) but the instance is federated with bigger instances.
See screenshot from top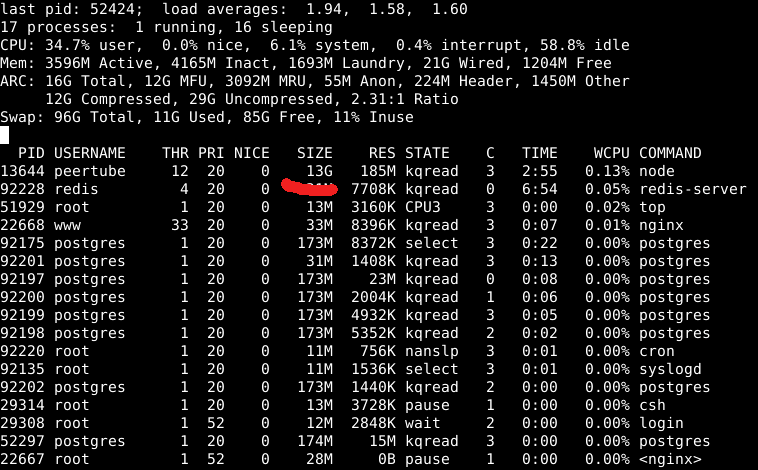 Thanks for any advice in diagnosing the issue…
Update: tested v4.3.1 with node v14, similar result (20 GB instead of 13 GB).