Hello, as part of my work placement I had to make a map to list companies in the Dieppe area. I reconnected to the site this evening to finalise it and finally I no longer have access to the editing mode for the map, even though it's mine. Then on the site I had to create an account to continue, and the site said « this account does not have a card »…
So I went to the FAQ on the site to solve the problem, but they censored their own FAQ,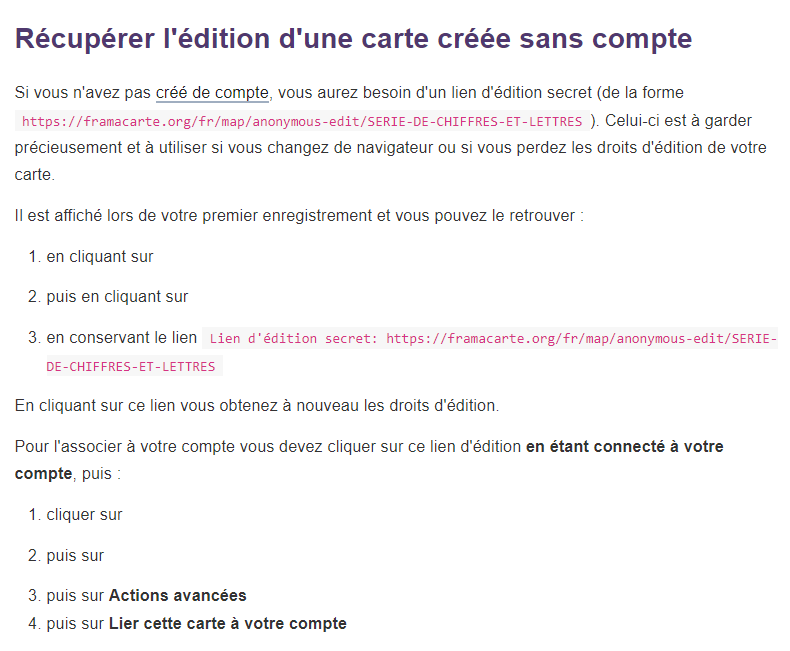 So I'd like to know exactly how to get my rights back, I've spent 200 hours on it and I don't want to lose the content of my course.
Thanks to anyone who reads this.