Hello, i've installed Peertube with docker, by following the official tutorial.
Peertube is installed in docker on hardware 1
Nginx Proxy Manager is installed in docker on hardware 2 (i do not use webserver and certbot of Peertube)
All of installation are successfully passed.
I can connect with root user and password (found with docker-compose logs peertube | grep -A1 root)
but i can't access to the admin panel. I don't have any button and if i go to the /admin URL, it going back to home page.
There are my docker-compose.yml & .env files :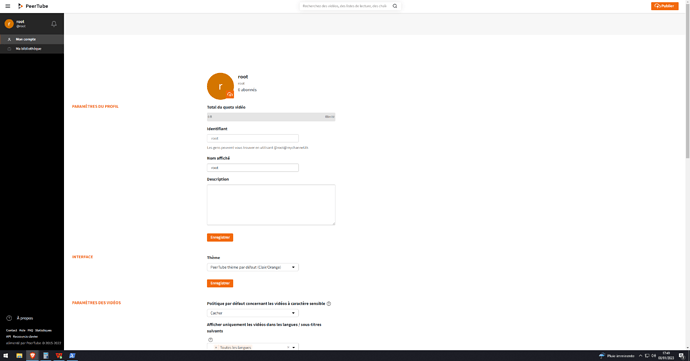 If you have any idea, i'm happy


Thanks for reading and for your help !