Hello everyone, I've managed to create simple auth plugin, but I want to make it available via API. Hoe can I retrieve authorisation token to return it as json(without instance's code modiication)?
At this point, as far as I understand, successful request is getting redirected. Peertube source code: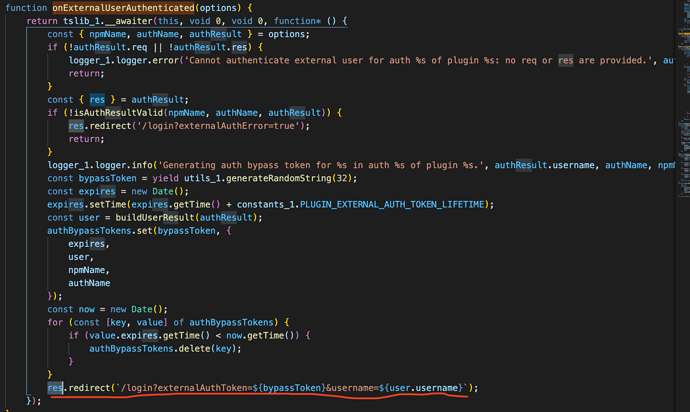 My plugin code is simple and looks like this: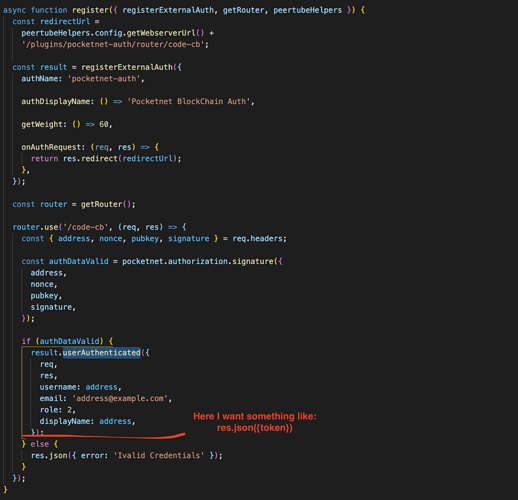 Thanks for your attention.