Hello everyone, I installed Peertube on my VPS at OVH by following this link. The installation seems to have worked, I didn't get any error messages.
I can access my instance online.
However, I can't connect to it. Whether it is with my user IDs or with my root IDs.
I don't see what the problem is, do you have any idea how to fix it?
Here is what I get in the 'about' section :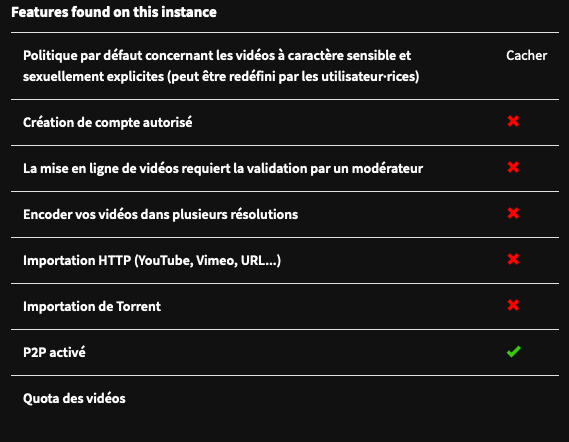 I have also posted this topic here and I will put the solution in the different sections when we'll find it