Hello everyone,
I am a simple peertube user, I am not running a server.
I have been creating (with OBS) and uploading dozens of video on peertube from firefox. For some reason I sometimes get an error message when I want to upload a video :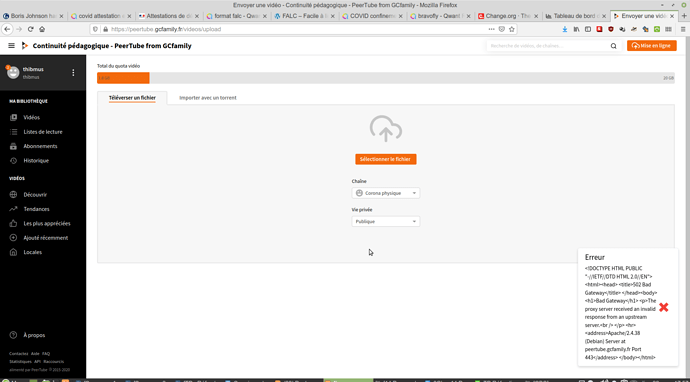 Any idea what I shoud do ?
Thanks for your help!