Hello,
I am trying to fetch data from the PeerTube database. I am in the timezone ‹ Asia/Kathmandu › i.e, +05:45. When I run the query directly in database using 3rd party app like DBeaver. I get the latest data from the database as shown here.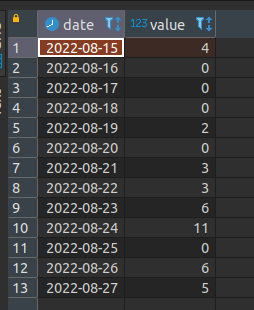 However, when i send the response of the same query to PeerTube. If the time is from 00:00:00 to 05:44:59, I get the response (value added to previous date) as shown here in the peertube console. Is PeerTube restricting the result in core?? I am building a plugin and for fetching data i am using PeerTube hooks await peertubeHelpers.database.query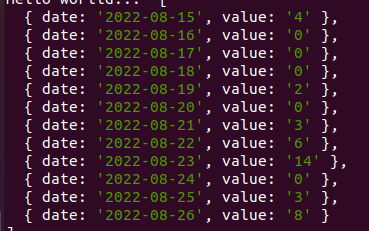 When i run the following command. The UTC time is printed
let date_ob = new Date().toUTCString() ;
console.log("This is time::: ", date_ob);

Can this be the problem?? As the terminal is running nodejs the time is different so, I am getting this wrong output?